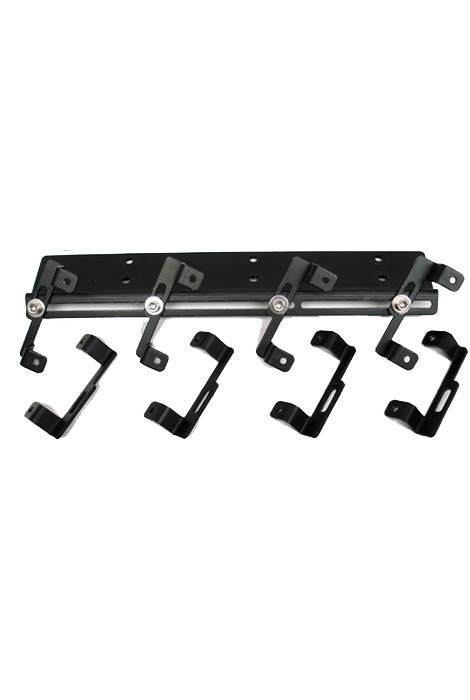 Integrated Ignition Coil Bracket for LS3/LS7 2008-12 Style Coils
Now Available! What to do with those pesky coils in such a confined space? In addition to new LS Slant-Edge valve covers, Specialty has designed an attractive way to lift your coils off your valve cover so you can see the Chevrolet emblem. A unique rail mounting system attaches to the threaded holes on the valve cover, and the individual coils attach to the rail so they can be mounted in multiple positions. All necessary hardware included.
Not sure which coil bracket will fit my coils? Click Here to match your coils to our brackets. Proform coil brackets are not compatible with AC Delco coil #D585. See MSD information below to identify these coils.
UPDATE This coil bracket will accomodate Gen 3 Truck Coil p/n12558693.
Note: These coil brackets will accommodate the equivalent MSD coils.Click Here to match your MSD coil to GM's.
Note: Stock spark plug wires are not long enough to work with this coil bracket. MSD's 13" spark plug wires, part no. 39849 are recommended. 13-15" wires are needed if making your own wires.
Click Here to view instructions.